Master Batch Introduction
It is a pelletized raw material that is dispersed after concentrating high concentrations of polymer materials and additives such as dispersants, vulcanisers, foaming agents, etc.
Used to manufacture shoe parts which are Midsole and Outsole.
For Phylon midsole: EVA
For Rubber Outsole: Rubber

Reinforcing agent: ZnO,TiO2,CaCO3
Accelerator: M, DM, TS
Blowing agent
Other agent
Master batch(PBPD)
(Pellet type)

Buwon produces Master Batch products with various functions for EVA, rubber, and is able to develop Master Batch according to customer requirement properties.
Advantages of Buwon Master Batch

Production capacity is 900 tons / month.
Ability to develop various demands' properties.
Maintenance high quality of products through Good manpower, modern equipment and stable production process.
Introduction to the Buwon Master Batch product line
EVA Master Batch

2

Line
Rubber Master Batch

2

Line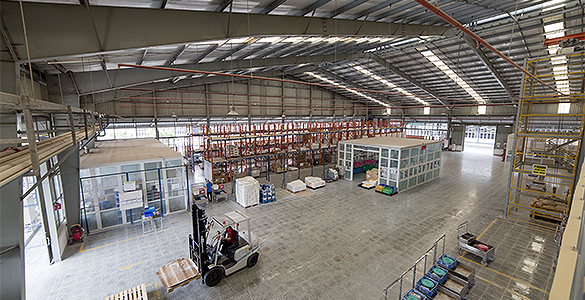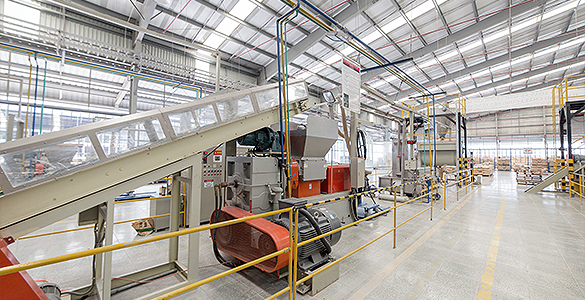 Function
Item name
Chemical composition
Active content(%)
Appearance
Filler
B43 MgCO3
Magnesium
Carbonate
43
Light white pellet
B50 CaCO3
Calcium
Carbonate
50
White pellet
Accelerator
B50 ZnO
Zinc Oxide
50
White pellet
White color
M/B
B50 TiO2
Titanium Dioxide
(Anatase type)
50
White pellet
B60 TiO2
Titanium Dioxide
(Rutile type)
60
White pellet
Anti-abrasion
AET 60
Silicone
60
White pellet
Fast curing agent
Catalyst 250
Catalyst
50
White pellet
Adhesion reinforcement
BHA 50
TPU
50
Yellow pellet
Shrinkage improvement for low HD compound
BTS 2200
Alpha-Olefin
Copolymer
75~80
White pellet
Souplene
Alpha-Olefin
Copolymer
70
White pellet
Function
Item name
Chemical composition
Active content(%)
Appearance
Sulfur M/B &
Cross linking agent
B80 S
Soluble Sulfur
80
Light yellow pellet
B75 IS
Insoluble Sulfur
75
Yellow pellet
B60 MgO
Magnesium Oxide
60
Brown pellet
Accelerator M/B
B75 M
2-Mercaptobenzothiazole
(MBT)
75
Ivory pellet
B75 DM
2,2'-Dithiobis(benzothiazole)(MBTS)
75
Ivory pellet
B75 TS
Tetramethyl Thiuram Monosulfide(TS)
75
Yellow pellet
B75 TBzTD
Tetrabenzylthiuram Disulfide
75
White pellet
Vulcanization M/B
B80 ZnO
Zinc Oxide
80
White pellet
B80 ZnCO3
Zinc Carbonate
80
Pale beige pellet
White color M/B
B80 TiO2
Titanium Dioxide
80
White pellet
Soy bean oil M/B
SBO-50
Soybean oil
50
Light yellow pellet
Anti-abrasion M/B
B50 Si69
4,4,15,15-Tetraethoxy-3(Si-69)
50
Light yellow pellet
Adhesion reinforcement M/B
BHA50R
TPU
50
Yellow pellet