Buwon have achieved ISO certification.
Buwon have achieved ISO certification.
Buwon has prepared to certification of ISO 9001:2015 and ISO 14001:2015 for a long time.


– ISO 9001 (Certification of Quality Management System) : 11 July 2018
– ISO 14001 (Certification in the Environmental Management System) : 7 July 2018

ISO (International Organization for Standardization) is an international standardization organization consisting of representatives from standards-
making organizations across countries.
ISO develops and disseminates internationally accepted standards to address problems of different industries, trade standards, etc.

ISO 9000/ ISO 14001 certification establishes a quality/environment system that complies with the standards established by the ISO, and supplies the
quality/environmental system with a trusted product and service status.

With this certification, Buwon will strive to be a leader in a more reliable quality and clean manufacturing environment.
* ISO 9001 :2015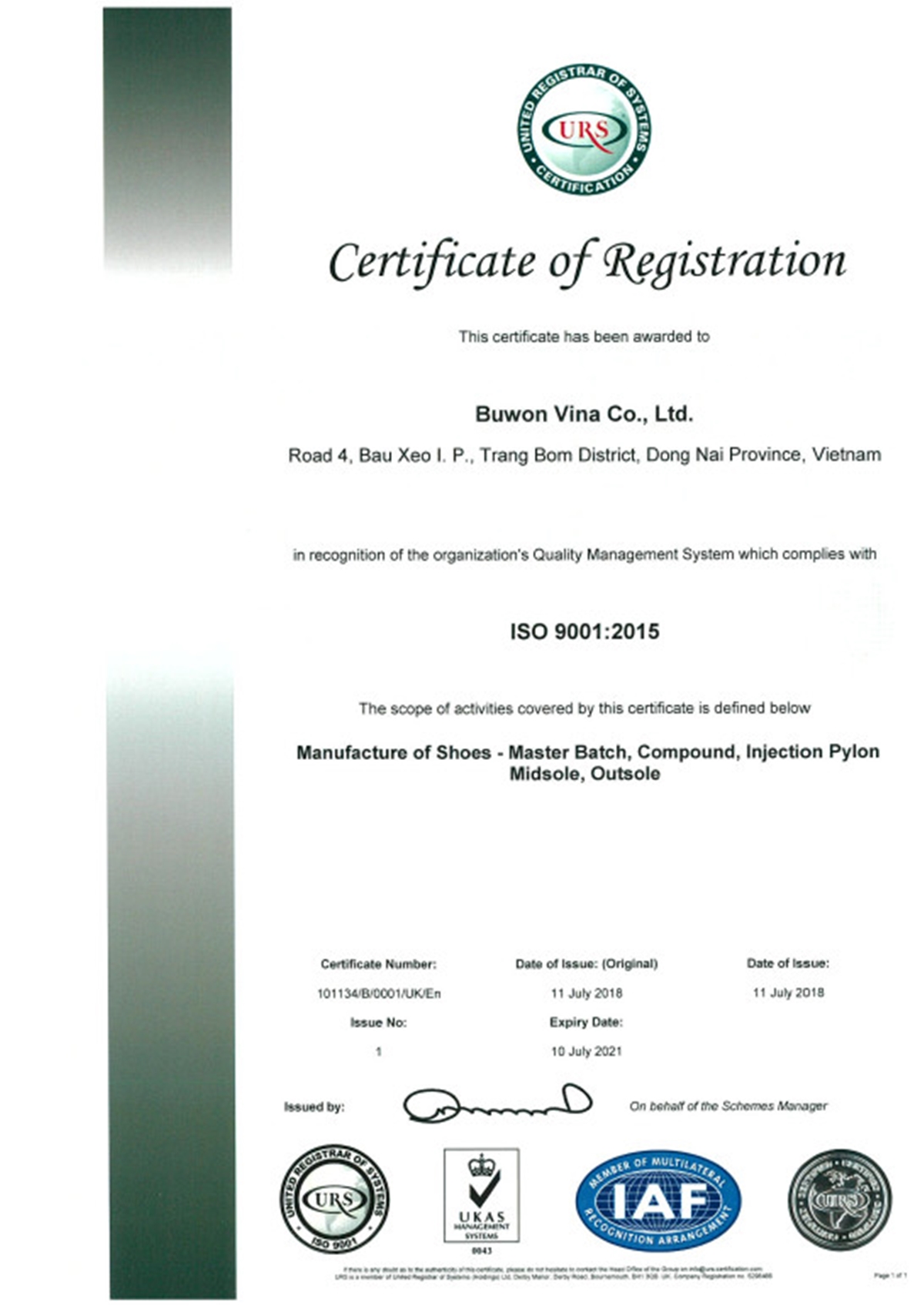 * ISO 14001 :2015